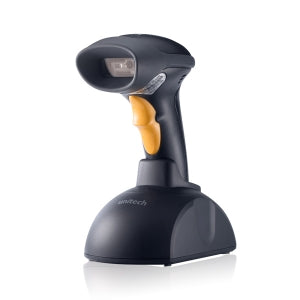 Unitech MS842P 2.4 GHZ 2D Cordless Scanner
Wireless 2D scanner for reading Driver Licenses and QR codes.
Used for POS and entry ID check stations.
Reads all standard 1D and 2D symbologies.
Does not have DL Parsing software (ask us about this).
2.4 GHz wireless connectivity via USB dongle.
33" range.
Includes charging/presentation cradle.
1yr. manufacturer's warranty.